Fishing course
Isufisch Fishing shop offers courses for beginner and expertised fishers. Would you like to learn something new, or just refine your technique?
As the popularity of fishing grows rapidly, many people finds the new hobby that we practice for a long time.
Rules, tools and techniques, however, are not well known to all beginners.We offer you help to find the best solutions.You can spare time and money with an expert's advice and learn the best spots of the local lakes. Both in theory and practice you can develop the technique most suitable for you. Whether you prefer spinfishing, flyfishing, trolling fishing or streamer-tieing or just want learn basic techniques Isufisch shop offers you courses for all. No matter if you bought new accerories or a new boat we gladly provide you with our advice. We can also help to optimise your existing gear. As a PRO SHOP we have extensive knowledge of the settings and assemblies of Humminbird and MinnKota brands, and further products are also available on stock. Do not hesitate to contact and send your request for proposal concerning your selected items. We are glad to hear from you.
All courses are tailored to your needs in order to provide you the most learning and experience. We offer our services for companies, clubs and events alike.
We are at your service!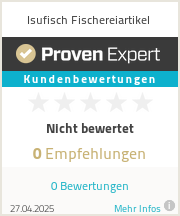 [Translate to English:]